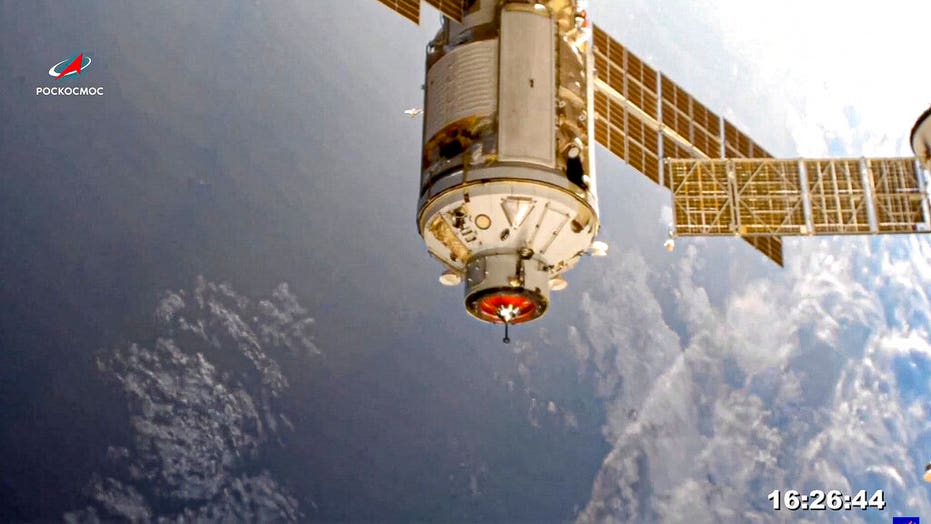 Russia's Nauka space module caused a scare on the International Space Station Thursday after its engines inexplicably lit up the hours after it docked in orbit.
The "unplanned restart" of the module's engines inadvertently moved the entire ISS out of position for 47 minutes, according to NASA.
During a livestream of the event, Mission Control in Houston said that NASA had "temporarily lost orientation control as the result of inadvertent thrust firings" and that the error had knocked the station of alignment by "about 45 degrees."
"The crew was never in any danger," the space agency later tweeted.
However, Dr. Jonathan McDowell, a leading space expert at the Harvard-Smithsonian Center for Astrophysics expressed some concern about the safety of the astronauts in orbit.
"It takes thousands of people on the ground to ensure the safety of the @Space_Station and crew," NASA Administrator Bill Nelson tweeted. "The @NASA family's ingenuity and dedication never cease to amaze me and, on days like this one, I'm more thankful than ever for their unparalleled expertise."
Michael Ruiz is a U.S. and World Reporter for Fox News.
Source