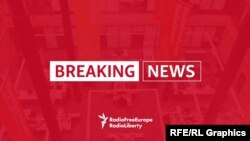 U.S. President Joe Biden has officially recognized the massacre of Armenians during World War I as a genocide.
Biden, who as a presidential candidate pledged that if elected he would take the largely symbolic step, made the declaration on April 24, Armenian Genocide Remembrance Day.
During and immediately after World War I, Ottoman Turks killed or deported as many as 1.5 million Armenians — a Christian minority in the predominately Muslim empire.
Many historians and some other nations, including France and Germany, consider the killings genocide.
This is a developing story.
More to follow.